Across the Permian Basin and New Mexico, the oil industry is booming, and your business may actively be taking advantage of the many opportunities that are available in the state's oil fields. In order to maximize your work efforts, and to boost your profits in the process, you likely will need to outsource at least some of your work to third parties. With this in mind, one of the services that can easily be outsourced is heavy equipment hauling or Hot Shot trucking. By using heavy hauling and Hot Shot services, you ensure your product gets to its final destination in a cost-effective and reliable way. MEC Field Services is your top choice in the local area. After you learn more about the services we offer, you will discover that we offer solutions for all of your hauling and related needs at an affordable price, and we are also focused on delivering fast, quality service to every one of our highly valued clients.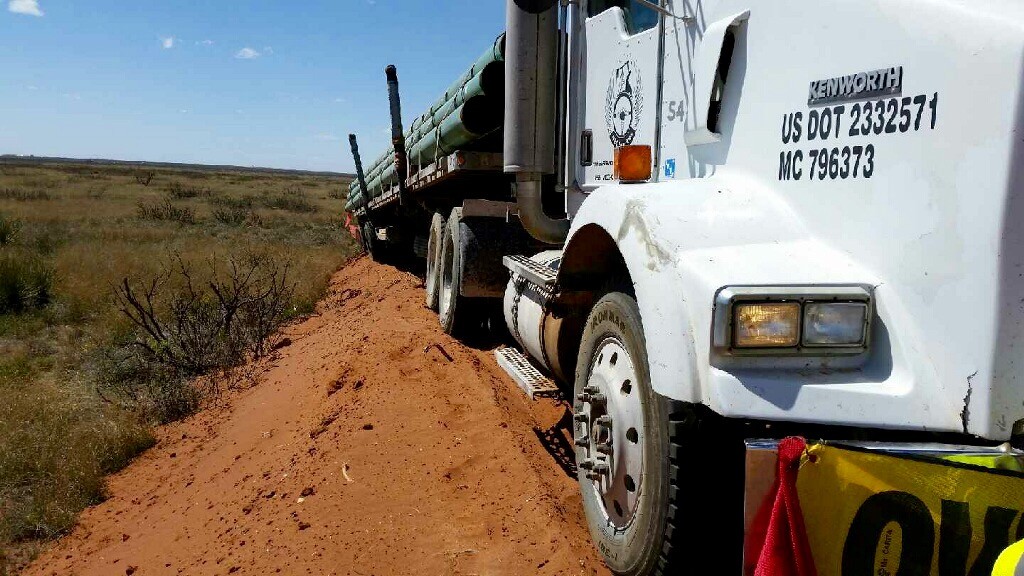 Around-the-Clock Hot Shot Services
If your operations in the oil fields of New Mexico are like other companies, you may have a team of professionals out in the field all hours of the day and night. This means that you need Hot Shot trucking services available at all hours as well. Our skilled team of Hot Shot drivers will pick up your load in a timely manner, and will carefully and efficiently get it down the road to its final destination. You can always expect your load to arrive at the time you scheduled with our team. Regardless of whether it's day or night, we will answer your call, and be ready to work for you.
An Extensive Fleet to Meet All of Your Needs
When it comes to heavy hauling and other oil field needs, there is no catch-all equipment solution for all of your needs. We have been serving the New Mexico oil industry for many years, and we know what it takes to help our valued clients get the job done. We have an extensive fleet of equipment at your disposal, whenever you need it, to meet all of your needs. If we do not have the exact equipment you need on hand, rest assured that we will locate it, and help get it delivered to your work site in a timely manner.
Power Washing Services to Keep Your Tools and Equipment Clean
In the Permian Basin oil fields, everything from caked on mud and dried dirt, to oil, grease and more can accumulate on your tools and equipment. This can render some of them useless until they are cleaned. We offer a wide range of mobile power washing equipment that can be used with water or degreasing agents. Through MEC Field Services, you can easily keep your tools and equipment in great working condition.
Friendly Service With Affordable Rates
We may not be the only heavy hauling and Hot Shot trucking company that serves the oil fields in New Mexico, but we are your best choice. As you can see, we offer all of the services and equipment that you need.  More than that, we focus on providing fast, friendly service, and the most competitive rates in the area.
At MEC Field Services, we strive for perfection in all that we do, you can expect a high-quality experience each and every time you work with us. If you have been looking for the right heavy hauling or Hot Shot company to work with, contact us for your next service or equipment need.