HotShot Trucking and Equipment Transport Services
When it comes to Oilfield Hot Shot Services throughout the Permian Basin, Carlsbad, Artesia, Hobbs, Midland, Odessa, and Surrounding Areas make MEC Services your "go-to" company. Our team of dedicated professionals will ensure your load makes it on-time, every time!
When you need dependable Carlsbad hot shot service, look no further than our team of professionals at MEC Services for assistance. Across the local area, many companies have been searching for the right company to rely on for hot shot trucking in the Permian Basin. The truth is that there are several options available to you, and if your company is like many others, you may have put the services of at least a few other companies to use in the past. However, if you are looking for a better option, our team at MEC Services can deliver the results that you are looking for.
Hot Shot Trucking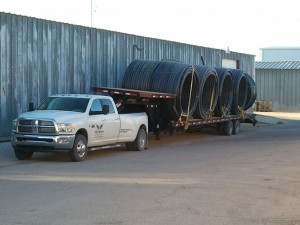 Got a time-sensitive load?  Need a company that will deliver to a "hard to reach" location in the oilfield?  Need competitive pricing?  Look no further!!  MEC Services take pride in meeting each of our customers unique needs and will work to EARN your business.  Send us a message today!
When it comes to finding the right company to rely to for hot shot trucking services, you understandably want to find a company that offers dependable, timely service and that has affordable rates for its services. Your ability to run your company with success depends on the ability of your hot shot trucking company to perform its job well. After all, your own customers and clients are waiting for your delivery to arrive. Timely, dependable service is imperative because this reflects on your company's reputation and image. In addition, the cost of your Permian Basin hot shot service will affect your bottom line. When you pay more than necessary for any of your recurring expenses, such as delivery services from a hot shot company, your profitability is eroding.
Time Sensitive Hot Shot Trucking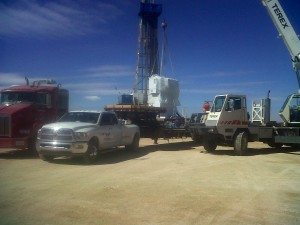 MEC Services will work with your company to meet any time specific deliveries you might need.  We realize that time is money and want to make sure your company is growing every day!  Call us today to schedule a delivery or pick up!
Heavy Equipment Hot Shot Trucking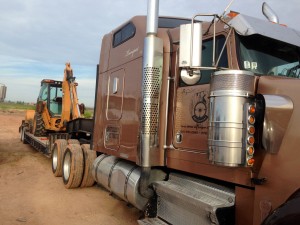 Got a heavy load??  Worry not….. MEC Services has the equipment needed to haul loads 70,000 pounds!
We stand by our work and offer a 100% money back guarantee if you are not completely satisfied!
Specialized Hot Shot Trucking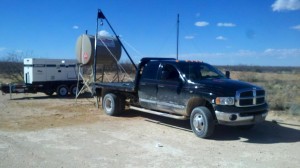 Running into issues finding a company that will tailor their equipment to meet your individual needs?  MEC Services approaches each job with one thing in mind……Building Relationships.
MEC offers a diversified fleet when it comes to trucking..  We have a trailer for just about any application you might require.  From utility trailers for the "small stuff" – to – 53′ flatbeds and heavy duty DGN lowboys for the big heavy stuff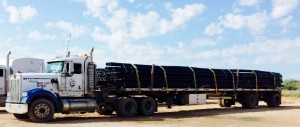 Give us a call today……… We're ready!
As you can see, selecting the right company to work with for Permian Basin hot shot trucking is imperative. At MEC Services, we go the extra mile to ensure that each of our clients receives the highest level of service. Furthermore, we take steps regularly to keep our own costs low, and we pass this savings directly on to our customers with affordable rates. If you have been thinking about finding a new hot shot service provider to work with, take time to contact our office today. Once you have experienced the difference we provide to our valued customers, you will see for yourself why we are the company you want to use for all of your hot shot service needs.
Toll Free: (855) MEC-CBAD
Local: (575)-219-3134